We can take care of your
Website maintenance
so you don't have to worry about.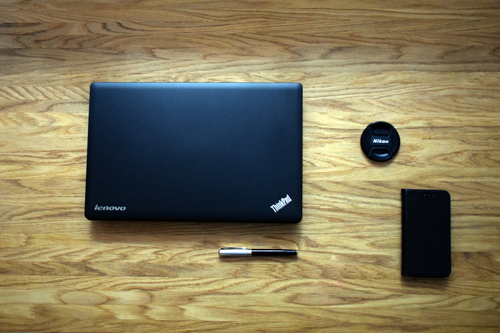 We've already attracted more than 1M new leads for clients sites and
we wish to increase it more to help you grow your business.
Important things in every website
What keeps your Customers longer in your webpage.
Responsive design
Good developed website will look good on any devices like desktop, tables, smartphones. To develop responsive web design is about using CSS and HTML to fit the content to make it look good on any screen.
Call to action
When you build a website you always make sure that your content and you message to the visitor is clear and simple. Make your website easy to navigate and tell for the consumer what you wish to say with clear call to action buttons or submit forms.
Keep it simple
It's always good to have website simple for everyone to read and understand how navigate; to help for website visitors to read more content and stay longer in your website. Don't use too many colors, pictures or text.
Good content
Only good and original content goes a very long way with Google and visitors of your website. Copying other people's content will result in a punishment from Google. Create original ideas with engaging content and make continual updates to your website, communicate better by adding images and videos.
Pictures
People like visual content they simply love it. Mostly professional pictures have to be used on every page of your website. But try not to use stock images, that are already seen everywhere it's not so professional anymore. Make your own content! Using the right images can boost your site's conversions and get you to connect better with your target audience.
Good website design
Getting people to a website is only a 1/2 of the battle. You need to engage them with good visual content and make them to return for a reason. A key to good website design is keep it really simple.
Web maintenance & support
Check our website maintenance services fees
Website maintenance plans
Please choose one of your preferable website maintenance plans and e-mail us your request.
Plan1

*

Plan2

*

Plan3

*

Plan4

*
Price/Month
Discount, %
15%
20%
24%
29%
Price/Year

900€

1278€

2010€

3720€

Discount, %
25%
29%
33%
38%
Time devoted up to/month
5
10
20
40

Validity

of hours, month
1
1
1
1
Website, unit
1
up to 2
up to 2
more than 1
Information updated up to, working days
2
2
2
2
Updates made during normal business working hours (weekends and holidays are not covered)
+
+
+
+
Online support for Customer
+
+
+
+
CMS (WordPress, Joomla)
–
+
+
+
CMS (Magento)
–
–
+
+
Need help? Contact Us
Table No. 1: Website maintenance Vilnius plans with content management systems
* – Plan1, Plan2, Plan3, Plan4 – Website maintenance Vilnius plans with WordPress or Joomla CMS
** If you need we can offer different custom website maintenance Vilnius plans
Following services are included in these website maintenance and service plans:
Information forwarded for us to update in your website:

Hosting or creating new articles or other content;
Hosting of new pictures (resizing them);
eCommerse website maintenance (creating new products, editing information);
Meta descriptions adding;
Website graphic information editing;
Plugins/extensions adding/installation to your website;

Communication with your website hosting company for the problems encountered;
Changes related to the smooth functioning of the website;
Discovered website source code corrections;
Website analytics tracking and report sending.
Website security & importance
Find out why it is important to keep your website safe.
Why safety is so important?
What would you do?
If you get a message in your browser
"Site ahead contains harmful programs?"
Malware don't discriminate
Malware don't choose to infect only the most popular sites. Most malware attacks are automated. So you are the same target as anyone else. And if your site will get infected, it can do more than stop your business online. Secure site is like locked back doors from unwanted intruders. You have to make sure that all doors are closed and your online business is safe.
Following services are included in these website maintenance and service plans:
| | | |
| --- | --- | --- |
| | Plan 1 * | Plan 2 * |
| Price / Year | 600€ | 950€ |
| Content management system security upgrades | 1 year | 1 year |
| Security scan, daily | 1 | 1 |
| Urgent support or restore of website if it's been hacked | + | + |
| Backup (full backup of one website kept withing hosting provider to restore faster if needed) | 1 | 1 |
| Online support for Customer | + | + |
| CMS (WordPress, Joomla) | + | – |
| CMS (Magento) | – | + |
| Need help? Contact Us | | |
Table No. 2: Website security plans with content management systems (CMS)
Plan 1 – Website maintenance security with WordPress or Joomla
Plan 2 – Website maintenance security with Magento
Website maintenance Vilnius cost per month is aproximately from 100€ up to 500€.
FAQ
Frequently asked questions, answered.
In this FAQ we have tried to answer to mainly most popular questions and with writing down the answers we hope that we helped you to get an idea about overall web maintenance services.

We are happy to answer to any of your questions.
Get in touch
with our experienced team Now!

We also understand that you need good advise from professional developers. That's why we offer for you to get a website maintenance Vilnius done without leaving your home. We know that living in your city is great and we know few things about it queit few interesting fings like: thecityyouliveingin
But not only that is really important. No mater where you live we can maintain your site and help your business grow together.



1.

Why would I need regular website maintenance services?

To keep your content of the website fresh you always need to upgrade information like articles, videos, images, pdf files and make sure that your website is safe to keep it running smoothly everyday. Sometimes clients require to have need features on the site, this is where our team can help you and that's why website maintenance Vilnius should be is so important to every site owner. Need help now? Leave Us a message.




2. What services options do you offer?

We can offer everything you need from simple content updates to more advanced image retouching or banner designing works, separate website landing pages management and even CMS plug-ins updates or any other website maintenance Vilnius services that you can need when you have a website. Any task can be done with our great team. Let's talk Today! We'll get ready the custom website maintenance Vilnius plan for you so you can rest while your site is being updated and your clients engaged with new content.




3. How long does it take to make updates on my website?

It always depends on the amount of changes needed to do. But ussually all changes are completed within 24 business hours. Unless we agree otherwise.




4. How I can communicate with your team? How often I can do it?

Our support team is available online at the website live chat, separate team members by skype or email. But the best would be if you would contact us via contact form in the website then we would always make sure all the jobs are done on time.
We always strive for the best results that 100% satisfy ours customers. You can communicate with our team that long as long as you need it to solve needed issues.




5. What CMS are covered within your web maintenance services?

We can cover all popular CMS like WordPress, Joomla, Drupal, Magento, Prestashop and many other platforms or even simple HTML pages. Very often from our Customers we receive requests about other services that are usually not included in website maintenance Vilnius plans in that case we're offering a quote for the extra job that needs to be done (time needed for developer to finish the task successfully). When you're looking for website maintenance Vilnius the best necessary details is to check with us via email. We're growing company that's why everyday we can help and do more and more.




6. What if we're using more hours for maintenance then we expected?

In that case when you require more working hours for your website maintenance Vilnius or need any other services that are not mentioned under website maintenance Vilnius services we have agreed we're sending you detailed invoice.




7. Is there web maintenance changes that you can't do?

Sometimes we can not make a certain changes. It may be related to certain technologies (like programming languages we don't work with) on the basis of which your website was created.




8. Can unused work time be transferred?

Our Website Maintenance Vilnius Plans are based for the period of month. The number of unused hours for web maintenance are not transfered to the next month.




9. Satisfaction Guarantee

We guarantee that you'll love our website maintenance Vilnius services. Our developers and designers teams are happy to help in any situation within any of your projects. We're happy to make your business projects successful. Our main goal is to build a lifetime relationship with you and our work will prove it.




10. Do you have any references?

The best reference is our work that we've done for many different Customers all over the world. But from other point we have been lucky enough to have previously worked with great clients. And we can fully guarantee that our website maintenance Vilnius creative jobs are fully satisfying client's needs. See what they had to say about us in some of our client testimonials at the bottom of this page.



11. How do I get the invoice?

You will receive invoice for the website maintenance Vilnius works every month.
For the settlements with legal and physical persons we send the invoice for you via email.




12. Do I have to make payment in advence?

No. We're always happy to help with your website maintenance Vilnius without payment in advance but before starting any works website maintenance Vilnius agreement must be signed. Otherwise if you don't have any agreement with us for the website maintenance Vilnius we're sending invoice to pay for the works we agreed to perform for your website. We're always happy to help you what gives us really big pleasure to help companies grow and from the first theire steps show for the consumers best impression.




13. Can you make a website?

Yes. We can create a new website for your. We have developers that will create your new website. If you need our designers can create a website design too. We create mobile friendly responsive design websites (e-commerce websites or representative websites, or other custom solutions that you may need) for your new business so your image online will look fresh, new and ready to attract new clients. Before we start we have a lot of questions that you need to answer so we can give you many good recommendations to create better website. To create a new website timeline can be anywhere from 1 week to 3 months.




14. Will you take care of the website after it's been created?

For every site owner we suggest to have theire own developer or alternative solution would be getting website maintenance Vilnius services. Usually every new website project that we create is with content management system and it's simple to create new posts on the site. But when you need more help we suggest getting one of the website maintaince Vilnius plans. This service will make your life easier. We are always ready to give you a hand so you can focus on your business, and our team members on updates of the website. Please let us know when we can discuss about any website maintenance works.




15. How to move website to a new hosting provider? Can you help?

Yes we can help you move your website to a new hosting provider. We've done it not once for many customers so we'll be able to offer the best hosting providers we know and your business website will operate reliably.




16. What are the main goals of your website developers?

Our team's main goal and mission is to satisfy customers needs and help them to run their websites. We strive to become the best branding agency all over the world. We deliver a personal, tailored service to each and every one of our clients, big or small. We are everything you'd expect from a good digital marketing agency. I know that is not so simple to choose the right branding agency that will 100% satisfy your needs but we strive to deliver innovative solutions to every Customer and we deliver full satisfaction. We know that finding the right website maintenance Vilnius company can be a little daunting task. But with the right help, some feedback and reviews you can much easier find the best website maintenance Vilnius company. A good digital marketing company will help your business stand-out from the crowd.




17. I have a project idea that needed to be completed yesterday…

and website maintenance Vilnius works needs to be finished by tomorrow, can you do it?
Sometimes Yes, sometimes No. It all depends on the situation what works need to do. Let's talk first by email of phone.
Let us know what kind of help you need then we'll be able say if we can help you and how we can help you.
Every time when we're doing website maintenance Vilnius we have a tasks that has to be done to achieve good results.




18. Do you keep backups of the website?

Usualy is the best to always have a fresh backup of your website. If we make an agreement then we'll make a copy of your website to keep your data secure and in case we need it we can quickly restore your site. In case when we're creating a new website for your business we're keeping finished work in the server to keep your website safe. There's been few times in the past when clients have lost they're websites files, mostly because of a damaged hard drives or other reasons like site have been hacked. That's why we keep an archive of all the websites we've created.




19. Conclution

In this FAQ we have tried to answer to mainly most popular questions about website maintenance Vilnius and with writing down the answers we hope that we helped you to get an idea about overall website maintenance Vilnius process. We are happy to answer to any of your questions. Let's start working together – Contact Us Now.




20. Questions

If you have any questions don't hesitate to ask. We'll answer to your questions within 24 working hours via email. In case you wish to get answers now Call Us. Best regards.
Would you like to know more?
Are you interested in our website maintenance packages?
We're always happy to help